Tag Archives:
Mizner Country Club
Status: Withdrawn
Listing Price:
$1,649,985
Type: Residential
Bedrooms: 4
Bathrooms: 6
Lot Size: 0.363 Acres
Living Area: 6,036 Square Feet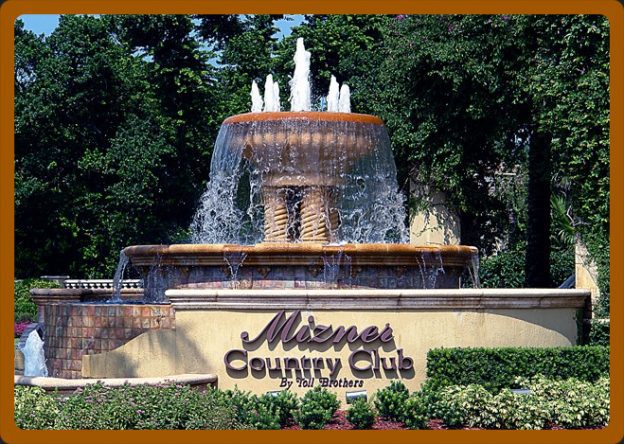 Mizner Country Club
Delray Beach, Florida 33446
 
 A "Platinum Country Club" Ranked In The Nations Top 5%
Where The Good Life… Is The Way Of Life

Mizner Country Club Real Estate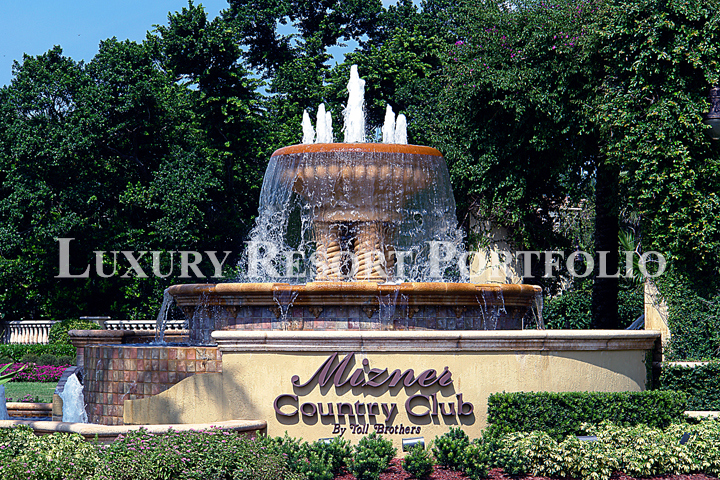 Located Conveniently To Its' Neighboring Boca Raton Luxury Real Estate and the beautiful beaches along the Gold Coast of South Florida, the exclusive Mizner Country Club real estate is one of South Florida's most distinctive and prestigious luxury resort-style country club enclaves. Owners of Mizner Country Club homes enjoy a life of comfort and relaxation in a lush setting evocative of Old World Florida. A glamorous Delray Beach luxury real estate golf course community, Mizner Country Club, which recently achieved "Platinum Country Club" status and now joins the ranks of the top 5% of private clubs in the nation,  captures the gracious Palm Beach lifestyle in a lush lake-studded landscape centered on a completely re-imagined 18-hole Kipp Schulties, par 72 signature golf course. One of the best kept secrets in South Florida and inspired by the architectural vision of historic Palm Beach architect Addison Mizner, Mizner Country Club real estate is characterized by the elegance and rich detailing of the Mediterranean Revival style. Extending over 384 lavishly landscaped acres, Mizner Country Club is gate-guarded and features 478 homes that lie on spacious manicured lots in ten subdivisions. From the elegant Mediterranean inspired homes that make up Mizner Country Club real estate for sale, to it's world-class amenities and verdant vistas, Mizner Country Club offers only the best to its' Members and their Guests. In addition to the Kipp Schulties signature championship golf course, Mizner Country Club homes for sale include its' current award-winning Grande Clubhouse and will in 2019 be accompanied by a completely brand new $22 million dollar "Lifestyle Center" affording Homeowners' and their Families to an all new tennis and swimming facility, fitness center, elegant grand ballroom, indoor and outdoor dining options, two fully-stocked Pro Shops, private locker facilities, aerobics rooms, and much more.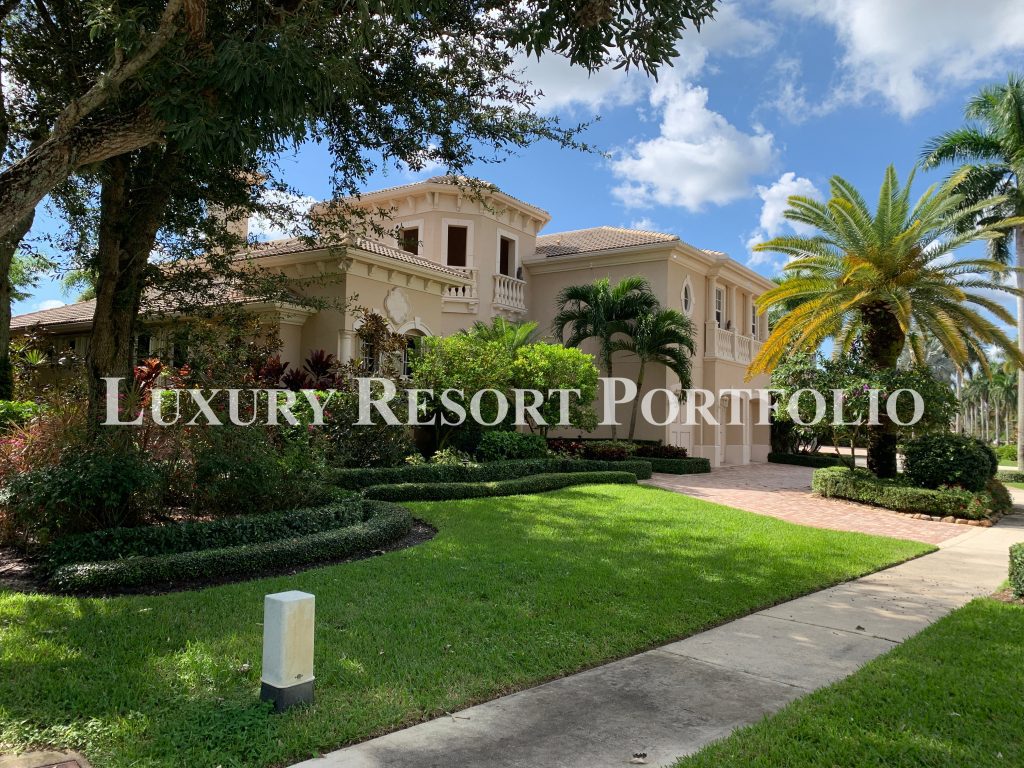 A Toll Brothers, Inc., America's Luxury Homebuilder built community, Mizner Country Club  benefits from the highest quality standards of the respected and award-winning luxury home builder. Toll Brothers, Inc. has been named America's Best Builder, National Builder Of The Year, and has been the recipient of the National Housing Quality Gold Award. Mizner Country Club luxury homes range in size from 2,700 to 9,200 square feet and there are two dozen different designs and floor plans, excluding the custom-built estates, whose specifications are unique to each property. The builders of the custom residences are National Custom Homes, Tuscan-Harvey Estate Homes, Courchene Development Corporation, and New Millennium Builders. Mizner Country Club's central location in Delray Beach adjacent to Boca Raton's real estate along "Millionaires Mile" provides residents with a veritable cornucopia of shopping, dining, entertainment and recreational options. Delray Beach's Delray Marketplace, Palm Beach's luxury brand boutiques of Worth Avenue, Ft. Lauderdale's Las Olas yachting paradise and Miami's world class nightlife and entertainment on South Beach are close at hand. Nearby cultural attractions include: the Morikami Museum and Japanese Gardens, the Boca Raton Museum of Art, Palm Beach's Henry M. Flagler Museum and Norton Museum of Art, and the Kravis and Broward Center's for the Performing Arts. If you find the sporting life to be more appealing, Mizner Country Club homes' convenient locale to the International Polo Club Pam Beach in the Village of Wellington and the Delray Beach Tennis Center play host to numerous championship and celebrity tournaments throughout the year, while the Dolphins, Marlins, Heat and Panthers home stadiums are all within an hours drive. Exquisite Gold Coast beaches and exclusive Mizner Park in Boca Raton are close at hand. Mizner Country Club real estate is conveniently located between Ft. Lauderdale and Palm Beach International Airports, and only a short drive to the Boca Raton Private Executive Airport.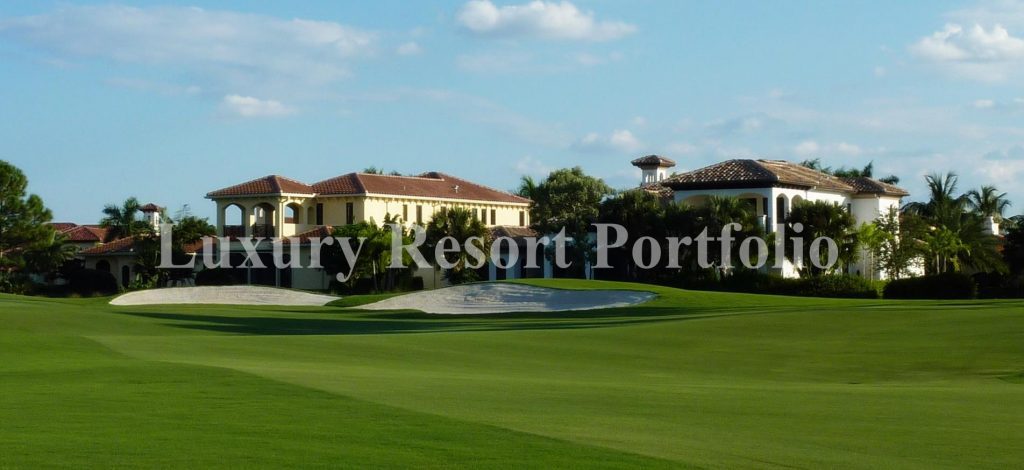 Equity Membership Information: In the event of a resale of your property, the equity contribution is 80% refundable equal to the actual contribution amount paid by the resale seller at the time the membership was originally acquired. The purchaser of a resale property can only obtain a membership classification up to the category of membership owned by the resale seller at the time of sale.
2018 – 2019 Resident Dues
Full Equity Contribution: $95,000
Anuual Dues: $22,235
Sports Equity Contribution: $70,000
Annual Dues: $19,348
Tennis Equity Contribution: $60,000
Annual Dues: $17,849
Social Equity Contribution: $55,000
Annual Dues: $17,156
Golf Course: The showcase of Mizner Country Club is it's brand new 6,734 yard par 72 Kipp Schulties redesigned signature course. The rolling Bermuda fairways are bounded by elevated tees and contoured Tifeagle greens. Five sets of tees are available to challenge a variety of handicaps. The course boasts four par 5's, but the signature hole is the par three 9th (featured below), which happens to be the shortest of the par 3's on the course. This hole requires an accurate shot from an island tee to an island green, with two green side bunkers protecting the front of the green.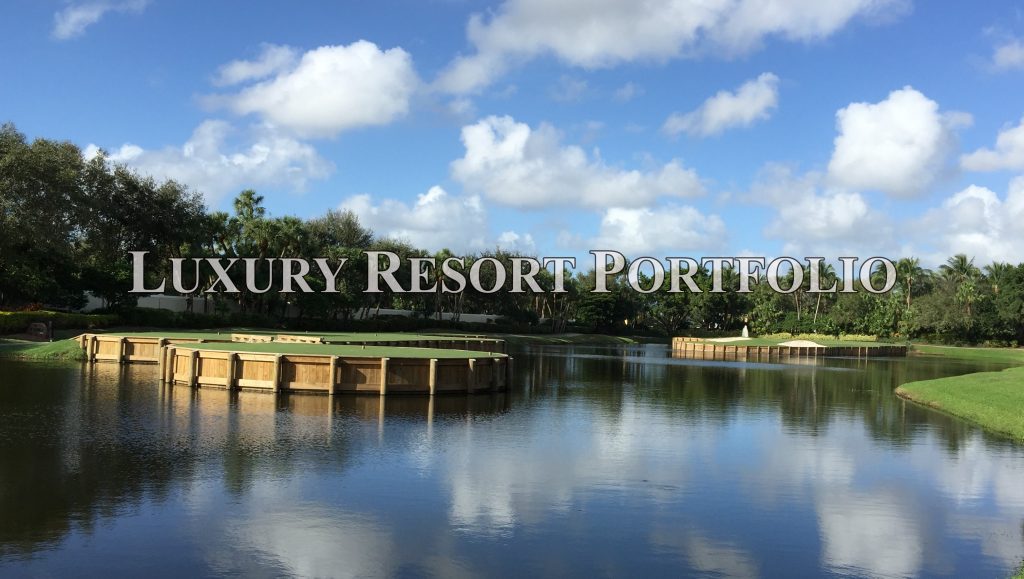 Mizner Country Club Realtor – Luxury Resort Portfolio
Contact Luxury Resort Portfolio now and see why we Are The South Florida Luxury Real Estate Brokerage More High Net-Worth Buyers And Sellers Trust For The Purchase And Sale Of Their Most Important Acquisitions.
Luxury Resort Portfolio Welcomes The Opportunity To Assist You With Your Next South Florida Luxury Real Estate Transaction
Luxury Resort Portfolio
The Definitive Source For Luxury Real Estate In South Florida

Transaction Brokers Representing Both Buyers And Sellers Of The Finest Residential Property
In South Florida For More Than Twenty-Eight Years Collectively

"We Invite You To Experience Our Expertise"
561.445.2282 Direct / Text
800.644.5616 Corporate Office
800.644.0059 Office Fax
TheSmiths@LuxuryResortPortfolio.com
Facebook: Luxury Resort Portfolio
Twitter: TheSmithsLRP
You Tube: TheSmithsLRP
LinkedIn: Luxury Resort Portfolio
Google +: Luxury Resort Portfolio
We Are Fluent In:
Portuguese | English | Spanish
Published By:
Carlyle Creative Group, LLC
CarlyleCreativeGroup@gmail.com
**************************************************
Boca Raton Is The New
Stay-At-Home Vacation Destination
Vacation Where You Live When You Buy A
Boca Raton South Florida Waterfront Home

You can vacation where you live when you're in Boca Raton and buy a South Florida Waterfront Home with the guidance and assistance of Boca Raton Luxury Real Estate Specialists, Philip and Carla Smith (The Smiths) of Luxury Resort Portfolio. Boca Raton, the New Stay-At-Home Vacation Destination, is the premier city on South Florida's Gold Coast and a region renowned for being one of the world's most luxurious playgrounds. If you want to live as though every day were a holiday, look no further than Boca Raton luxury real estate.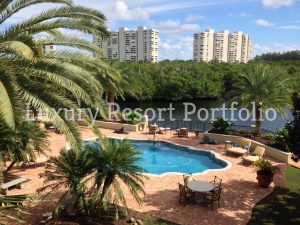 Just south of Delray Beach, the city of Boca Raton has a long, pristine coastline, a stylish Mediterranean vibe, and more than enough shopping, recreation and entertainment options for even the most jaded jetsetter. It's not surprising that Boca Raton luxury real estate has constantly been a first choice among wealthy high net-worth South Florida home buyers. Boca Raton luxury real estate is your entrée to the good life in a tropical paradise. When you invest in Boca Raton luxury real estate, you not only become the proud owner of a highly sought-after place of residence, you also gain access to spectacular beaches, world-class golf, topnotch shopping and dining, and internationally renowned cultural events and venues. 
The Boca Lifestyle with Luxury Resort Portfolio
Owning your own Boca Raton luxury real estate lets you enjoy the Boca lifestyle to the full, and it is the kind of lifestyle that is literally the stuff of dreams. One of the many elements that make this so is the perennially balmy climate; with the Gulf Stream nearby, the city is blessed with cooling breezes and sunny skies year-round. The mild weather and Boca Raton's magnificent natural setting are hard to resist, as the popularity of outdoor and water-oriented activities will attest to. From sailing, drift fishing and quiet walks on nearly deserted beaches to surfing, water-skiing and scuba diving, your options for fun in, on and under the water are endless.
Choices in Boca Raton Luxury Real Estate

Off the water, you will have a plethora of championship golf courses and state-of-the-art tennis courts to keep you active. The city maintains two municipal golf courses – the Boca Raton Municipal Golf Course and the Red Reef Park Executive Golf Course – and there are more than a dozen private courses in resorts and country club communities within the city alone. These include the Royal Palm Yacht & Country Club's recently redesigned Jack Nicklaus Signature Course and Mizner Country Club's and the St. Andrews Country Club's Arnold Palmer Signature Courses.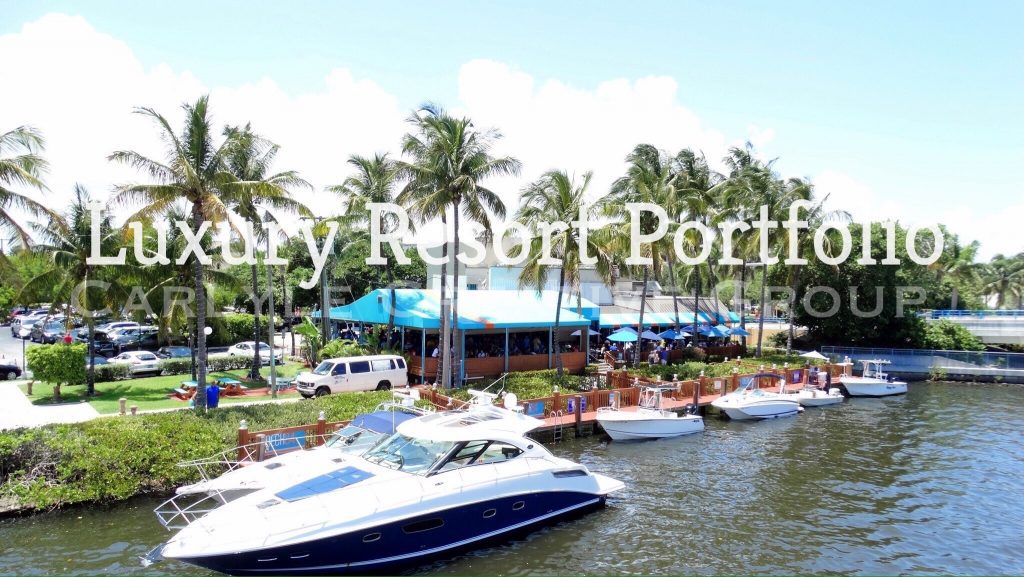 Things To Do In Boca Raton are as diverse and plentiful as the city's recreational offerings are its range of options in Boca Raton luxury real estate. Whether you're looking for a Boca Raton luxury beach-side  condominium, Highland Beach oceanfront estate, Delray Beach yachting / intracoastal waterfront home, South Florida elite country club community or Wellington equestrian farm, the choices available here will satisfy even the most discriminating buyer. Boca Raton was designed for good living and the city's prime selection of exclusive, gated communities, private estate enclaves and elite country clubs lets you do just that.
Boca Raton Waterfront Luxury Real Estate Marketing Specialists
Luxury Resort Portfolio will strive to meet and exceed your expectations in the sale of your exclusive South Florida listed homes for sale. Through our distinctive Luxury Real Estate Internet Advertising and Social Media Marketing Campaigns, Luxury Resort Portfolio's Global Marketing Exposure provides our Palm Beach County Listed Estates with the most extensive Local, National and International exposure. We are confident through our extensive marketing and negotiating techniques in the South Florida Luxury Real Estate Market, and the exposure through our widespread Internet Presence, that our Boca Raton Luxury Realtors can achieve your South Florida Luxury Waterfront Real Estate goals.
Invest In Boca Raton Luxury Real Estate with Luxury Resort Portfolio
Contact Luxury Resort Portfolio now and see why we are the South Florida Luxury Real Estate Brokerage More High Net-Worth Buyers Trust For The Purchase Of Their Most Important Acquisitions. Luxury Resort Portfolio are transaction brokers representing both buyers and sellers of the finest residential property in South Florida for more than twenty-six years collectively.
Luxury Resort Portfolio Welcomes The Opportunity To Assist You With Your Next South Florida Luxury Real Estate Transaction
Luxury Resort Portfolio
The Definitive Source For Luxury Real Estate In South Florida
 
Transaction Brokers Representing Both Buyers And Sellers Of The Finest Residential Property In South Florida
"We Invite You To Experience Our Expertise" 
561.445.2282 Direct / Text
800.644.5616 Corporate Office
800.644.0059 Office Fax
TheSmiths@LuxuryResortPortfolio.com
Facebook: Luxury Resort Portfolio
Twitter: TheSmithsLRP
You Tube: TheSmithsLRP
LinkedIn: Luxury Resort Portfolio
Google +: Luxury Resort Portfolio
We Are Fluent In:
Portuguese | English | Spanish
Published By:
Carlyle Creative Group, LLC
CarlyleCreativeGroup@gmail.com
**************************************************