More Exclusive Boca Raton Luxury Real Estate Communities
Boca Raton Ocean Front Estates | Homes For Sale
Boca Raton Ocean Front Estates | Homes For Rent
Boca Raton Ocean Front Estates | Homes Pending Sale
Boca Raton Ocean Front Estates | Homes Recently Sold
Boca Raton Oceanfront Estates
Highland Beach, Floeida 33487
Owning a Boca Raton Oceanfront Estate is the zenith of South Florida waterfront homes and luxury real estate providing homeowners the best of the Gold Coast lifestyle, all the luxurious amenities of a grand Palm Beach County oceanfront estate and is the finest way to spend time with family and friends… generating memories of a lifetime. When you purchase Boca Raton oceanfront real estate you don't just buy a Boca Raton oceanfront property, you gain access to a lifestyle defined by the sun and surf; where Highland Beach, FL 33487 waterfront living is the most highly valued and a South Florida Ocean Front Estate is the pinnacle.   
Boca Raton Oceanfront Luxury Real Estate For Sale 
Old World Influences of Palm Beach Architect Addison Mizner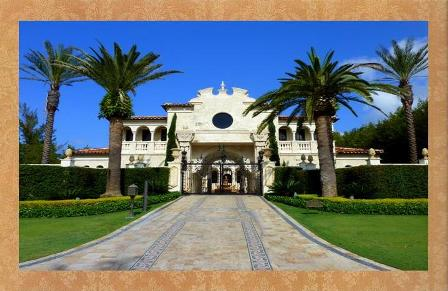 Boca Raton, Florida and its nearby oceanfront communities along the Gold Coast of South Florida including: Byrd Beach, Delray Beach, Gulf Stream, Highland Beach, Hillsboro Beach, Hillsboro Mile, Jupiter, Manalapan, Ocean Ridge, Palm Beach and Vero Beach feature lavish Boca Raton waterfront homes that historic Palm Beach architect Addison Mizner would have felt right at home in. Mizner, who designed Boca Raton, FL to be "the world's most architecturally beautiful playground", would without question appreciate the architectural style of many Boca Raton Waterfront Estates, a significant number of which draw inspiration from the graceful Mediterranean lines of his own style.
  Boca Raton Waterfront Homes For Sale, Highland Beach, Florida 33487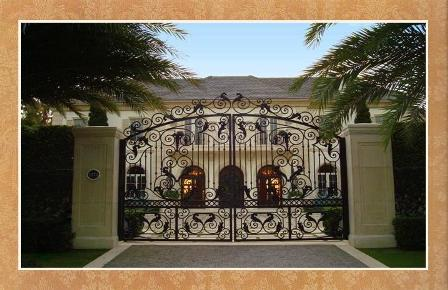 Boca Raton, FL is the ultimate luxury waterfront real estate resort town. Nestled along the coast of the Atlantic Ocean, this beach city of just over 80,000 residents is also home to the iconic Boca Raton Resort and Beach Club, which has stood as a symbol for the good life ever since Addison Mizner, the Palm Beach architect, built it as The Cloister Inn in the 1920s. When it first opened its doors in 1926, the Boca Raton Resort and Beach Club was then the most expensive 100-room hotel in South Florida.

 Boca Raton Oceanfront Properties | A Palm Beach County City Designed To Impress
Today you can own a piece of Boca Raton's glamorous waterfront lifestyle for yourself when you invest in a Boca Raton waterfront home currently available for sale. The height of luxury, these magnificent oceanfront residences provide the best of luxury real estate in Boca Raton with direct access to the beach, waterfront activities and all the comforts of a plush, tropical home. Luxury Real Estate in Boca Raton adjacent to the Atlantic Ocean is also known for it's proximity to exclusive shopping, dining and cultural attractions in: Mizner Park, Town Center Mall at Boca Raton, Royal Palm Place, Boca Raton Museum of Art, The Morikami Museum and Japanese Gardens, Spanish River Park, Sugar Sand Park, Red Reef Park and the Gumbo Limbo Nature Center. If you find the sporting life to be more appealing, Boca Raton waterfront homes convenient locale to the International Polo Club of Palm Beach, Royal Palm Polo Sports Club in Boca Raton, and the Delray Beach Tennis Center play host to numerous championship and celebrity tournaments throughout the year, while the Dolphins, Marlins, Heat and Panthers home stadiums are all within an hours drive. Boca Raton Ocean Front Estates are conveniently located between Ft. Lauderdale and Palm Beach International Airports, and only a short drive to the Boca Raton Private Executive Airport.

Boca Raton Waterfront Homes Have Views To Infinity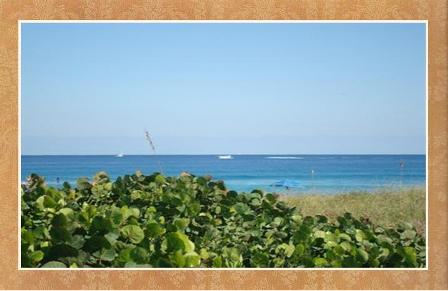 The Boca Raton Resort and Beach Club, with its elegant pink facade and first-class amenities, is not just a Boca Raton icon, but a Palm Beach County one. In this way, it is very much like the South Florida waterfront city of Boca Raton itself, which has always been regarded as the standard for waterfront resort communities and Boca Raton Luxury Real Estate.
The Boca Raton Resort and Beach Club
Luxury Real Estate In Boca Raton: Investors Welcome
Please Click Links Below For More Information
Boca Raton Realtor
Boca Raton Real Estate
Boca Raton Luxury Homes
Boca Raton Homes For Sale
Real Estate Agent Boca Raton
Boca Raton Luxury Real Estate
Boca Raton Luxury Homes for Sale
 
All Photography and Community Details courtesy:
Carlyle Creative Group, LLC
561.927.7477
CarlyleCreativeGroup@gmail.com