Addison Reserve
Delray Beach, Florida 33446
Addison Reserve Country Club located in historic Delray Beach evokes an atmosphere of intimate charm and captures the relaxed lifestyle of elegant South Florida living. Designed as a homage to the visionary architect Addison Mizner of the early 1920's, Addison Reserve is an elite country club community beautifully designed in tribute to Old World Palm Beach and the revival of sophisticated Mediterranean architecture.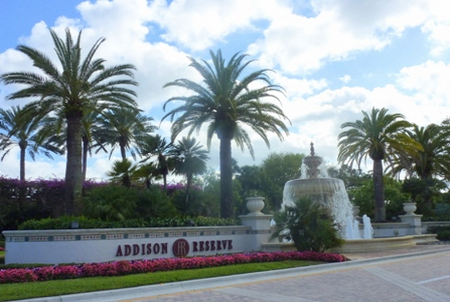 In 2002 Addison Reserve Country Club became a member owned country club made up of 19 picturesque Mediterranean-inspired villages totaling 717 luxurious single family estates. Nearly all the properties of Addison Reserve real estate were planned decisively to capture the grand views of the community's sparkling lakes or splendid golf course vistas.

Recognized as a Platinum Club of America, Addison Reserve is currently ranked number eight nationally for Residential Country Clubs. Addison Reserve's South Florida central location in Palm Beach County provides residents with a veritable cornucopia of shopping, dining, entertaining and recreational options. Minutes away are the Atlantic Ocean's beautiful beaches, picturesque Atlantic Avenue's charming village shops and fine restaurants and the luxury boutiques and gourmet dining offerings of Mizner Park.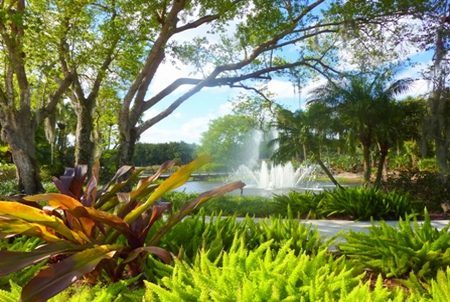 The sporting lifestyle is abound for the residents of Addison Reserve Country Club with other close-at-hand South Florida elite country clubs: St. Andrew's Country Club, Mizner Country Club and the world renowned Royal Palm Yacht and Country Club and exclusive gated estate enclaves such as: Long Lake Estates, Stone Creek Ranch, Le Lac and The Sanctuary.

Boca Raton luxury real estate is your gateway to a leisurely life of unparalleled comfort. Whatever your preferences or the needs of your lifestyle, the country club and gated estate enclaves of Boca Raton and Delray Beach are certain to have the home that's right for you.
Golf Equity Contribution: $100,000.00 | $50,000.00 Refundable Upon Sale Of Your Home
Initiation Fee: $15,000.00 | Non-Refundable
Annual Dues: $20,173.00

Sports Equity Contribution: $ 55,000.00 | $27,500.00 Refundable Upon Sale Of Your Home
Initiation Fee: $ 8,250.00 | Non-Refundable
Annual Dues: $14,121.00
Please Click Links Below For More Information
Boca Raton Country Club Real Estate
Boca Raton Country Club Homes
Boca Raton Country Club Realtor